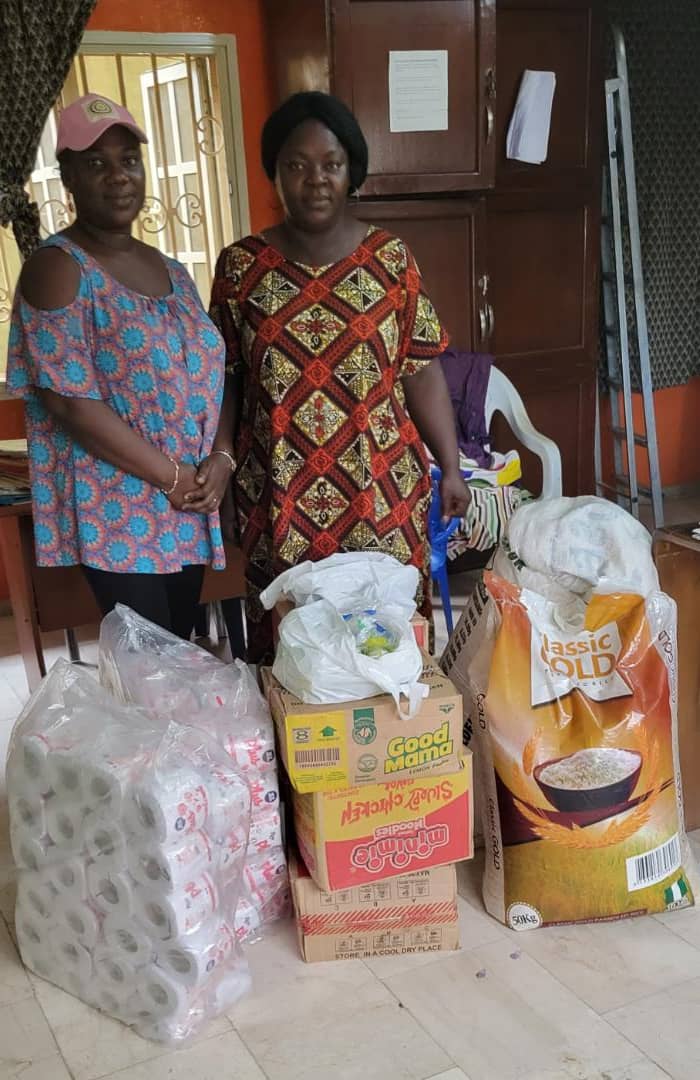 Representatives of the ADEBUKOLA ORPHANAGE HOME OKE – IRA, OGBA Ikeja, receiving the items donated by IWC of Gbagada. District 911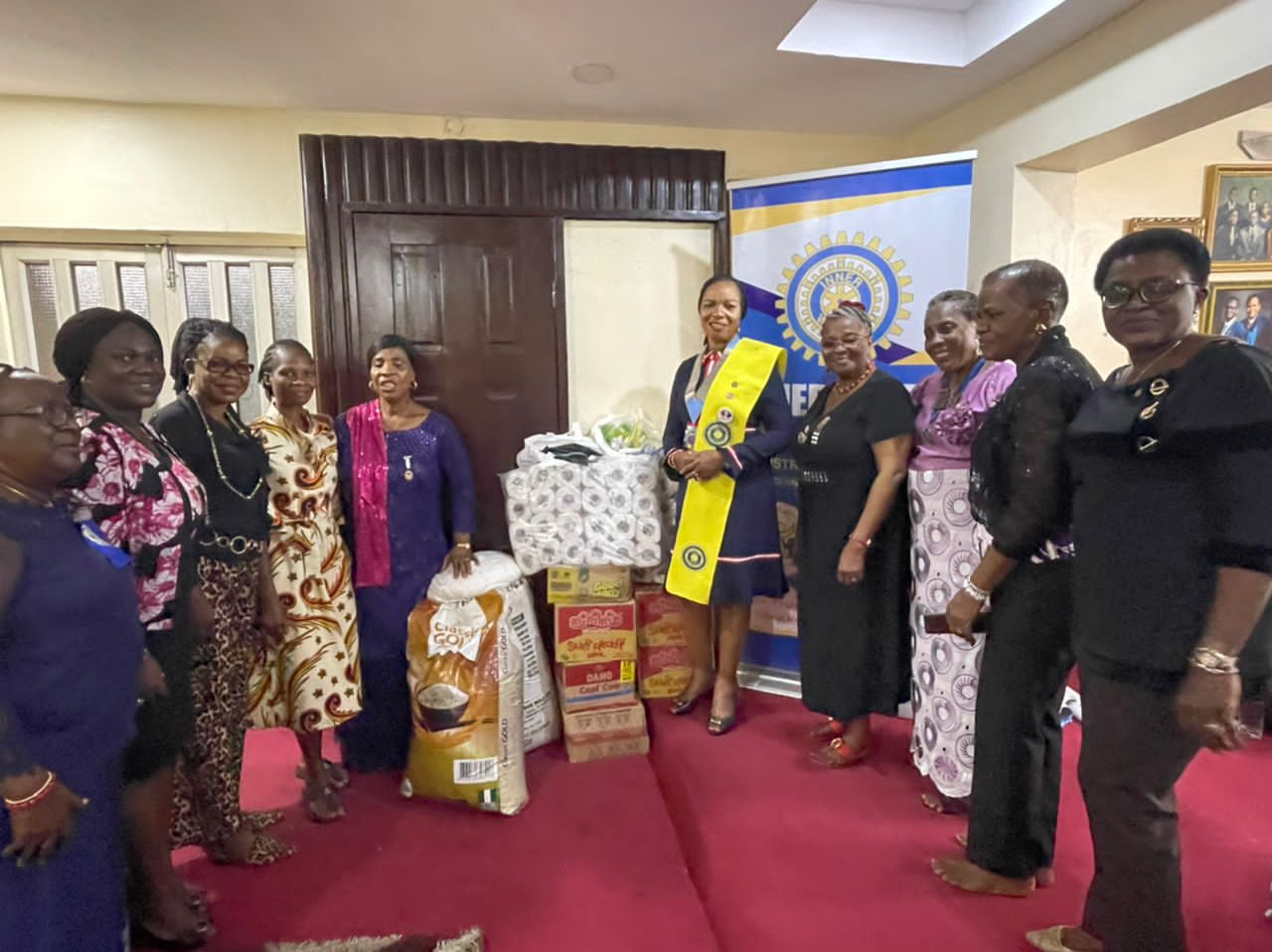 The District Chairman with her executives and members of IWC of Gbagada with Items donated tp the ADEBUKOLA ORPHANAGE HOME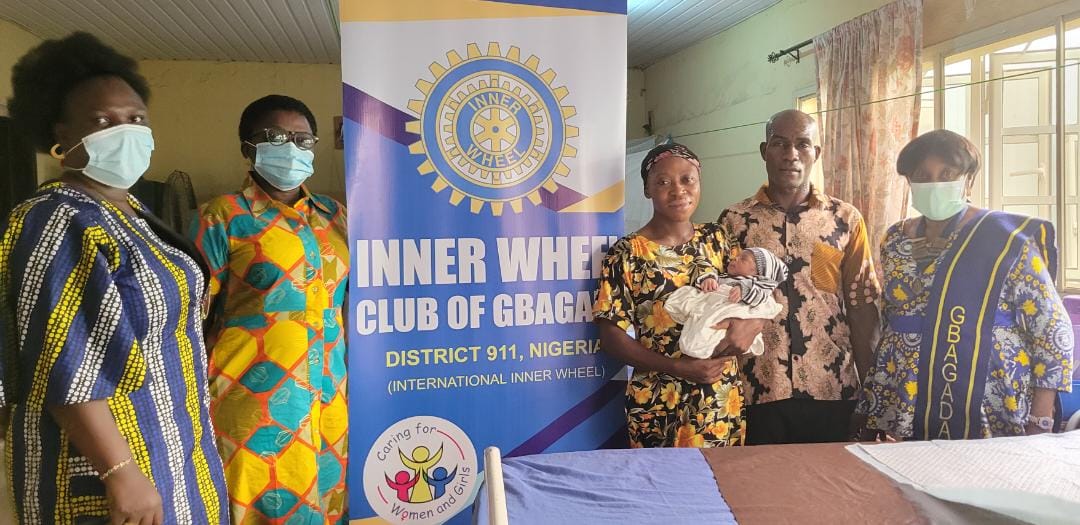 Members of IWC of Gbagada making a cash presentation to the first baby born on the 7th of January at the Ogudu Health Center, Lagos in celebration of the Inner Wheel Day.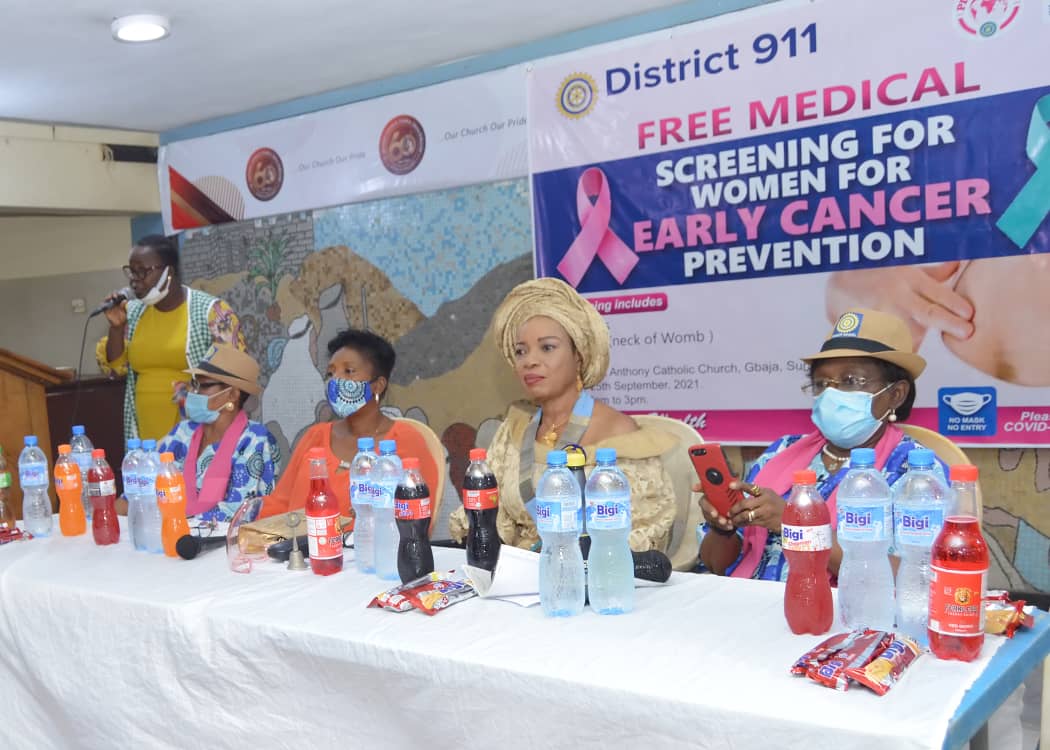 The Head of the Medical Team educates the women about Breast and Cervical Cancer before the screening started.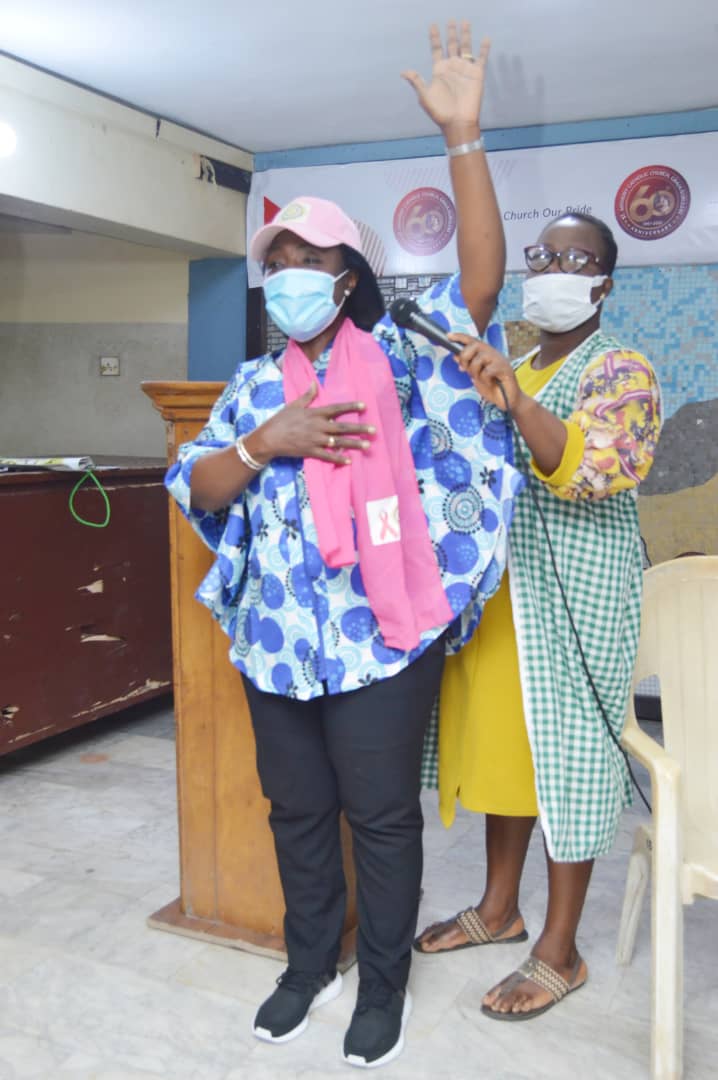 PDC Shoga teaches the women how to carry out self-examinations on their breasts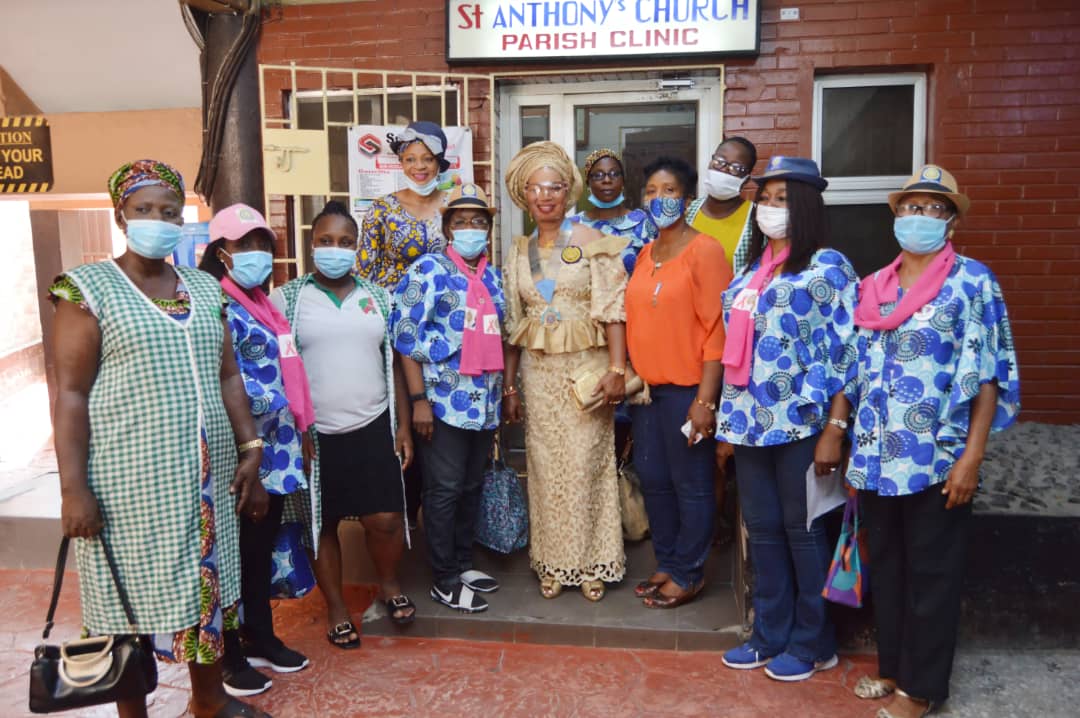 The District chairman with the Inner Wheel Medical Committee and The Medical team.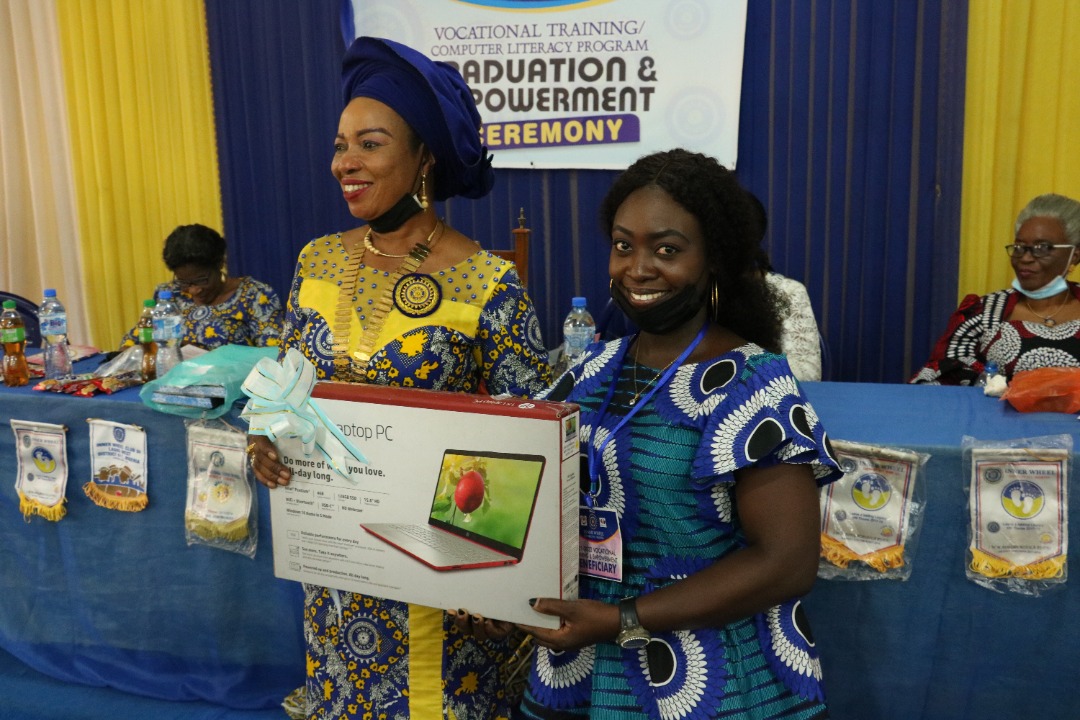 The District Chairman Presenting a brand new lap top to the best computing student at the District's Star project which was Vocational Training and Empowerment.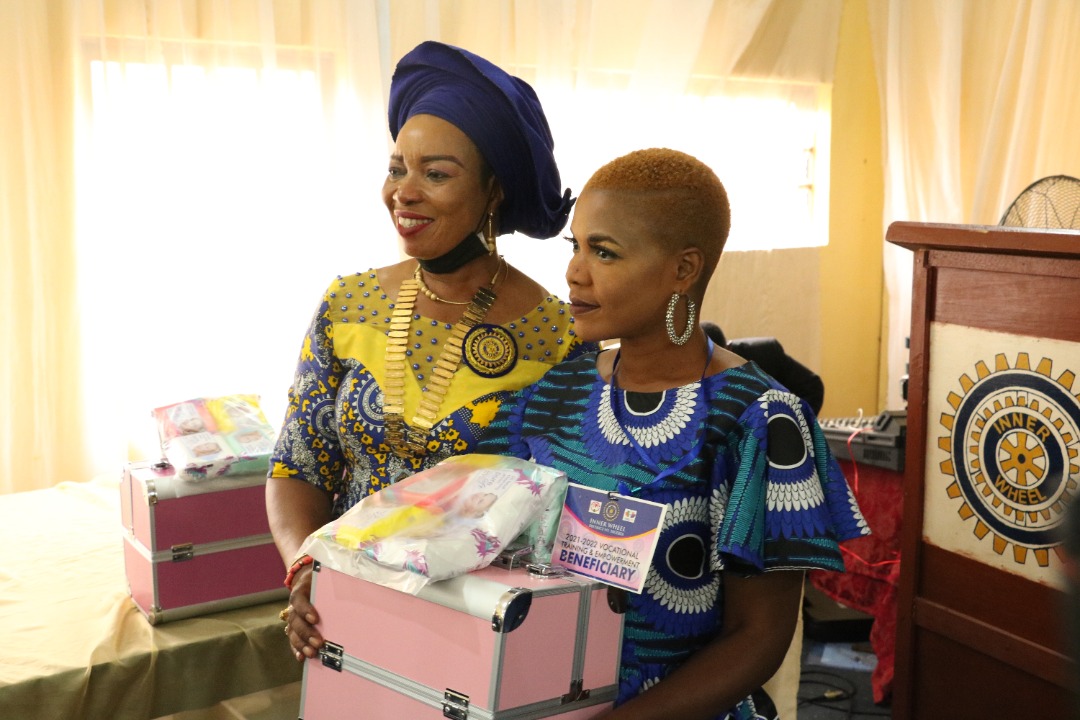 The DC presenting a Make up kit to one of the trainees of the cosmetic and art of Gele tying vocation at the Districts star project.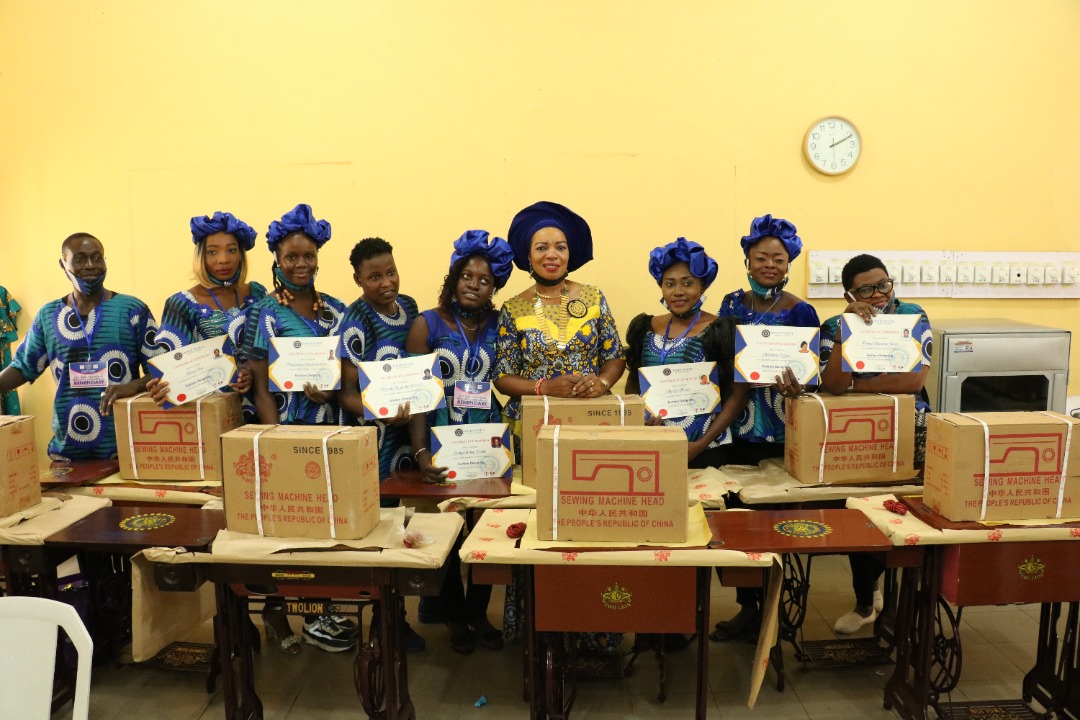 The DC and the trainees of the Fashion and Design vocation standing with their certificates the brand new sewing machines presented to them by the District.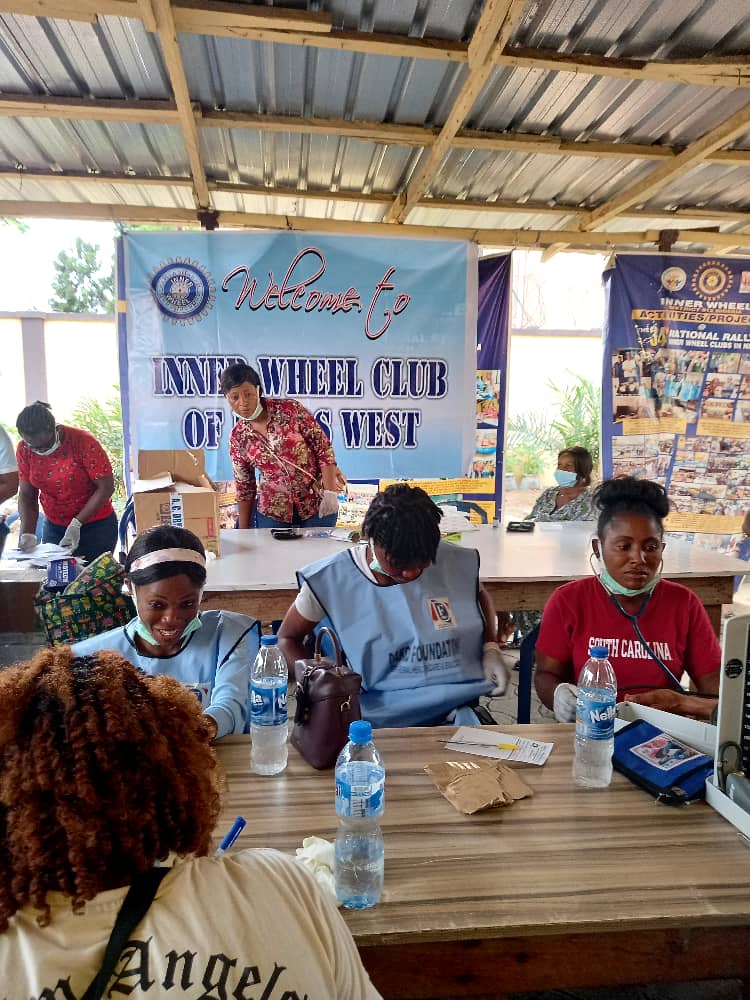 Members of Inner Wheel Club of Lagos West in conjunction with Dako Foundation, held a health talk and treated over 200 residence of Amuwo- Raji Rasak Water Side , Lagos. They project was valved at about N500,000.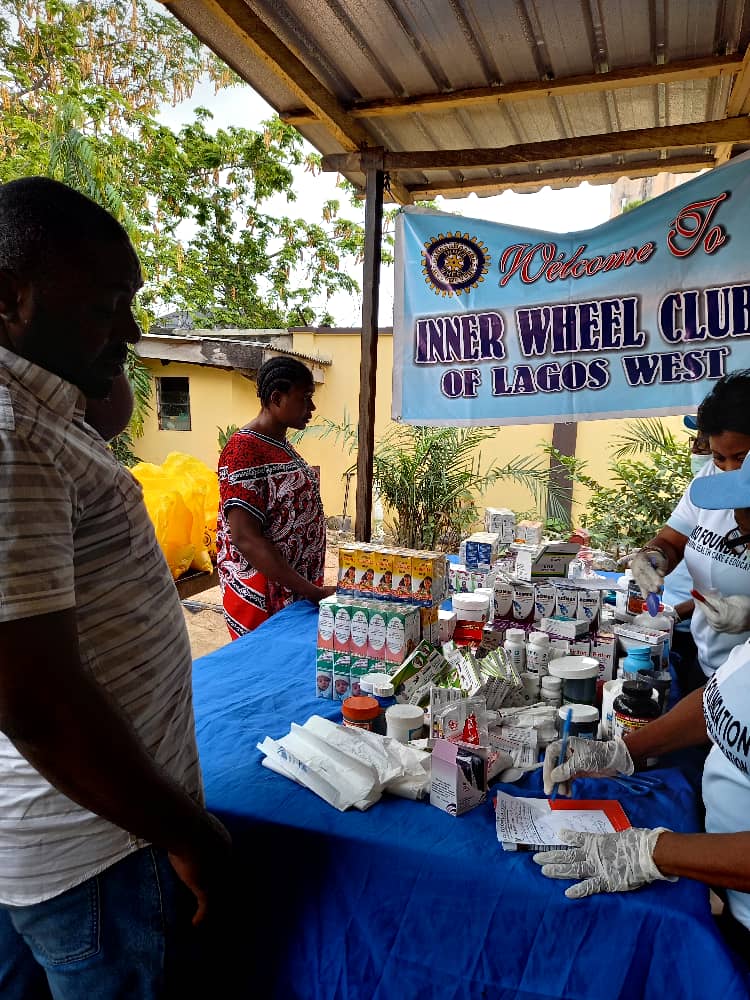 Community Members receiving treatment at the IWC of Lagos West's Medical out reach.